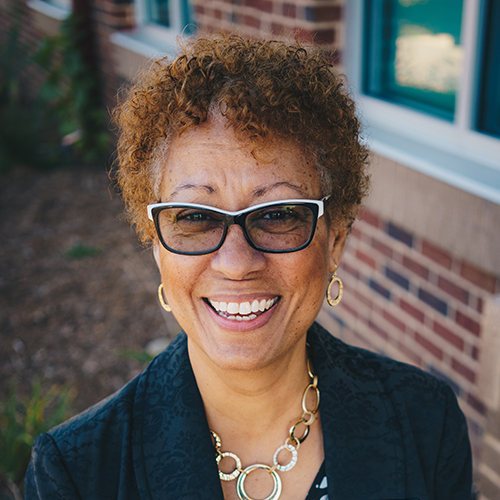 Trina is well-known in Rock Hill and has served on various nonprofit boards over the past 12 years. She is the owner of EZ-Labs of Rock Hill. Originally from Ohio, Trina and her husband Ron are BIG Ohio State football fans…(Go Buckeyes!) She is an advocate for youth as she served as the Executive Director of the "Youth Source", a nonprofit organization that invested in youth and their families for 6 years. As a community volunteer, "I am proud to call the City of Rock Hill my home town".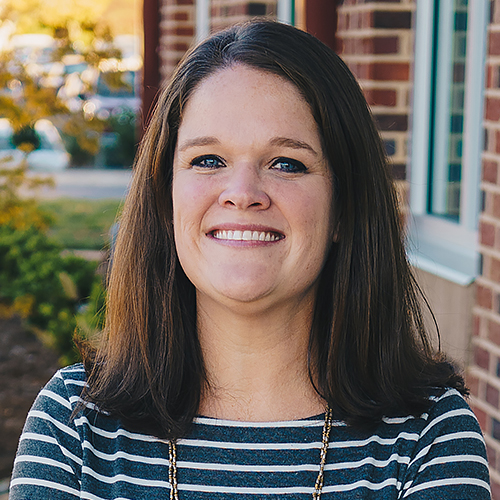 Alice Davis
Past President
Alice is a Rock Hill native and graduate of Northwestern High School, she works for Williams & Fudge as Director of Foundation and Community Support. All 3 of her children attend Rock Hill Schools at Ebinport Elementary School in the Language Immersion Program. Alice and her husband both have education degrees making education an important part of their lives. She is passionate about God and her family, especially being a mom raising her children to love Him!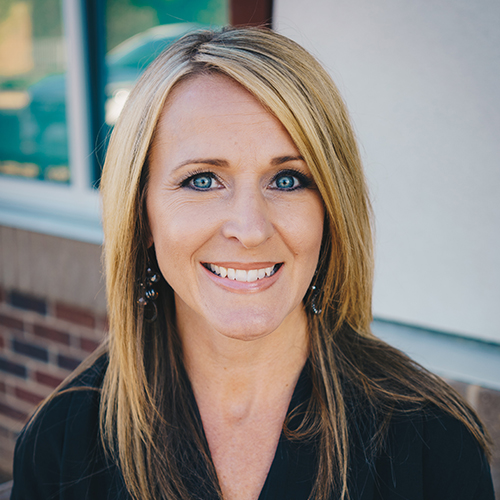 Jennifer Brooke
Vice President of Resource Development
Jennifer is a native of Rock Hill. She and her husband Mike have three children, two of those currently attending Rock Hill schools. She is the owner of Fringe Boutique and also substitute teaches on occasion at local elementary schools. In her spare time she enjoys watching her daughter play volleyball, the outdoors and camping, working out, and hanging out by the pool with family and friends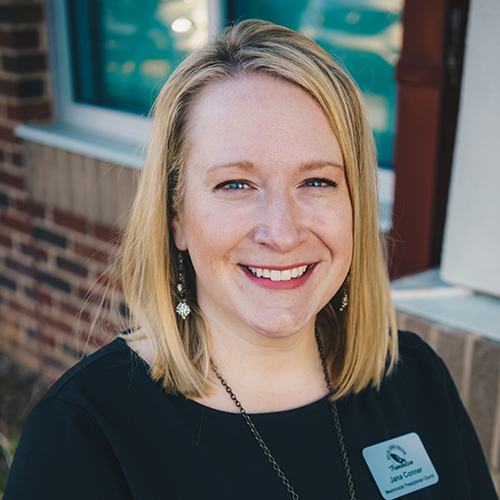 Jana Conner
Vice President of Finance & Governance
Jana is originally from Kentucky, but has lived in Rock Hill since 2008. She is married to Russ and they have one son, Travis. Jana is a CPA currently working as the Financial Administrator for Westminster Presbyterian Church, and in her spare time she enjoys reading, watching old movies, and University of Kentucky basketball (GO CATS!).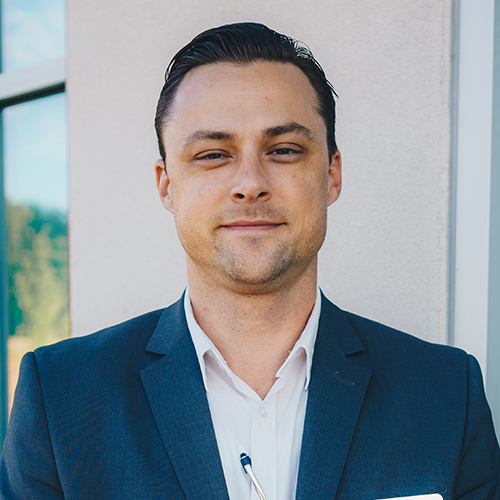 Michael Kelly
Vice President of Marketing
Michael is orginally from the big State of Texas, but calls Rock Hill home. He is married to Brittany Kelly and has 3 adorable daughters. Michael is a Realtor at Allen Tate. He enjoys hanging out with friends and rainy weather. You will always find a cup of coffee in his hand no matter the time of day!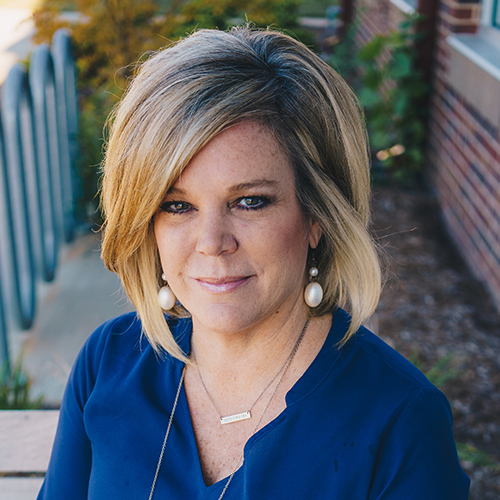 Tracy Wimmer
Vice President of Programs
Tracy is a native of Rock Hill and is employed by Resolute Forest Products as a Senior Human Resources Generalist. She and her husband Kyle have sons who attend Rock Hill schools. Tracy's favorite pastime is watching her boys play baseball. When she is not on the baseball field she enjoys spending time with family and friends.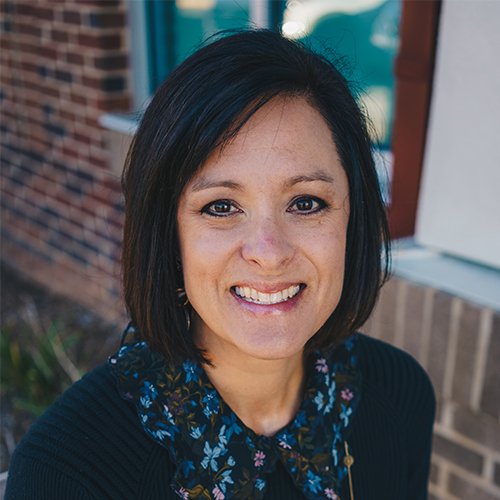 Roseanne Koellner
Secretary
Roseanne has made Rock Hill her home since 1996. She is a former high school Art Educator in Rock Hill Schools. Since leaving the art classroom, Roseanne has continued her passion for teaching art and encouraging creativity through teaching private art lessons and summer art camps. She has a passion for helping women as a personal stylist for cabi, a woman's clothing company. Roseanne is married to Kenny and they have two children who attend Rock Hill Schools. While family life and busy schedules keep her on the go, Roseanne also enjoying exercising, boating with her family and all things creative!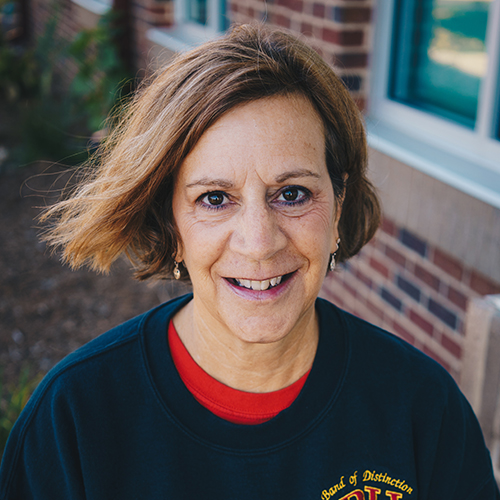 Mikki Rentschler
As an air force brat, Mikki moved around a lot as a child. After attending Winthrop Unversity, she decided to call Rock Hill home. Mikki has one son who is now a Clemson graduate and works as a computer engineer. Her hobbies include gardening, reading, traveling, and watching college football. Mikki's true passion is giving back to our community in some small way.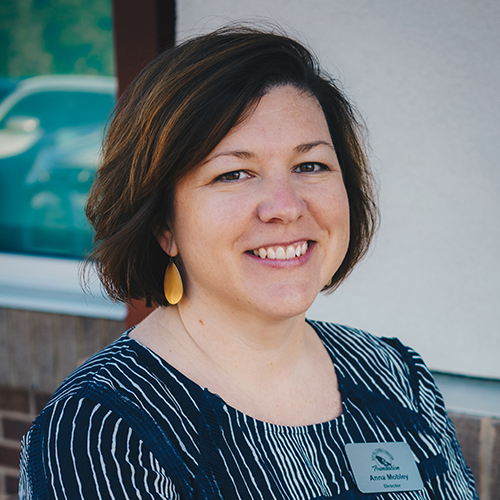 Anna Mobley
Anna started her work with the board as a friend of the Foundation. After seeing the impact of this organization within the schools, she decided to apply to be a board member. Anna is married and has 2 boys who are currently in the Rock Hill School District system. She is a graduate of Winthrop University with a BS in Education and is employed with Williams and Fudge as a training manager. Since she chose not to teach, being a member of the Foundation Board fulfills her need to be a positive part of giving back to the local schools. When not working or volunteering, Anna is usually at a baseball field cheering on her boys!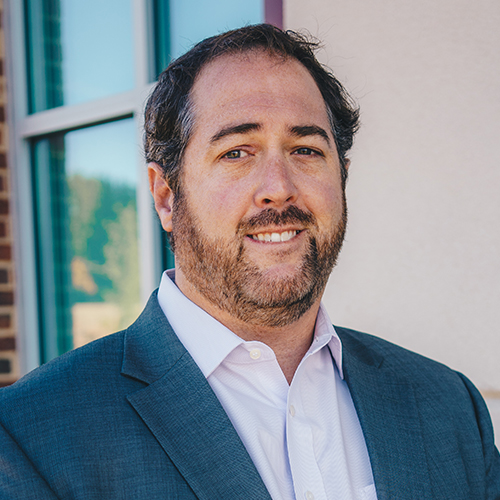 Brian Hovis
Brian is a Rock Hill native and a graduate of The Citadel. He is the Business Service Manager for Comporium Communications, and enjoys being involved in the community. He is married to another Rock Hill native Cece Moseley Hovis, and they have 3 boys Grayden, Briggs, and Jackson. He enjoys spending time at the lake, the beach, playing golf, and fishing with his sons.


Regina Price
Regina is a Rock Hill native and graduate of Winthrop University. She is Married to Doug, and they have two daughters in the Rock Hill School System. She works for KeyImpact Sales & Systems, Inc. as an Education Segment Manager. She is active in several local Civic and Community organizations and is also very involved in the School Nutrition Association of SC and NC. When not busy with her girls volleyball, basketball and soccer schedules she enjoys spending time with her family and friends, traveling and gardening.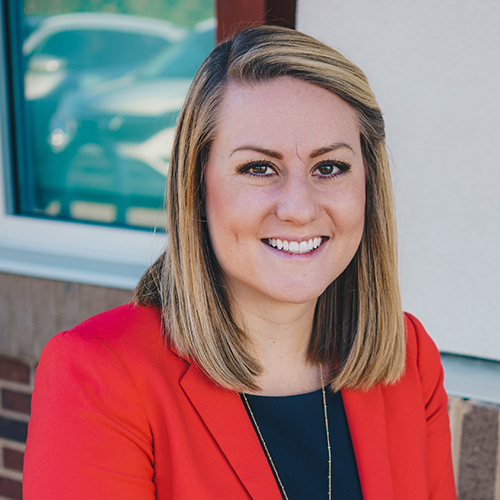 Maddison Tice
Maddison is a Rock Hill native, employed by the City of Rock Hill as a Senior Financial Analyst. She received her undergraduate degree from the University of South Carolina and her Masters in Business Administration from Winthrop University. Maddison was employed as a CPA in Charlotte for a few years before recently moving back to Rock Hill. She enjoys spending time with her husband Rob, a Rock Hill native, and giving back to her community.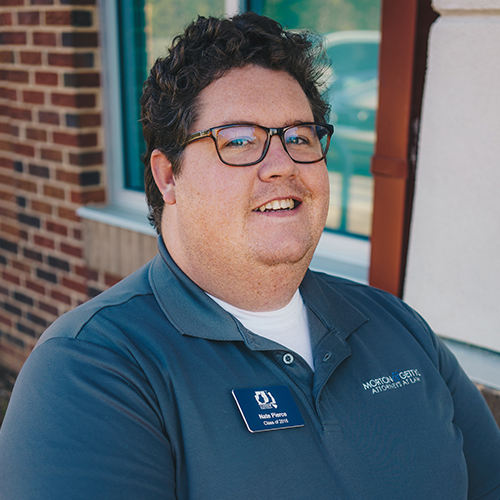 Nate Pierce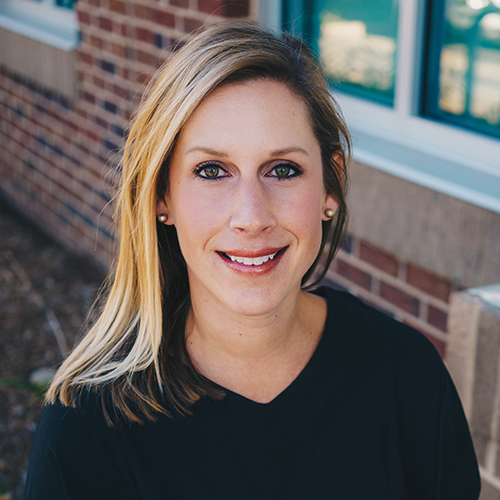 Riley Anderson Leitner
Riley is a native of Rock Hill. She graduated from The College of Charleston with a degree in Health Promotion. A few years after receiving her undergraduate degree, she attended nursing school at York Technical College. She is married to Jack Leitner, also a Rock Hill native. They have three children. Riley serves on several committees within the community and enjoys volunteering at her children's school.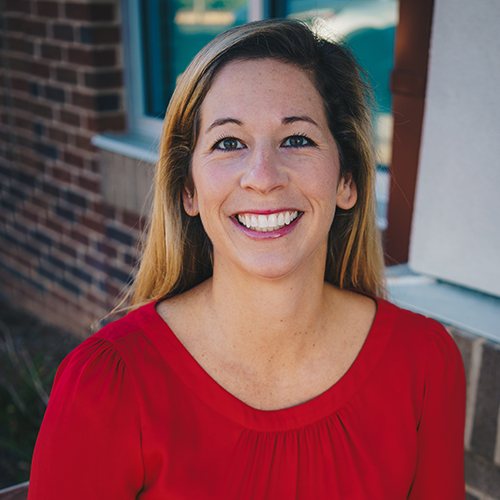 Lacey Smith
Lacey Smith is originally from Columbia, SC. She graduated from Clemson University with a degree in Fine Arts. She then also received a second undergraduate degree from Anderson University in Interior Design. She has lived in Rock Hill for 10 years with her husband Kenny and their three children. Lacey currently has 2 children in the Spanish immersion program within the Rock Hill school district. She serves on several boards and committees in the area.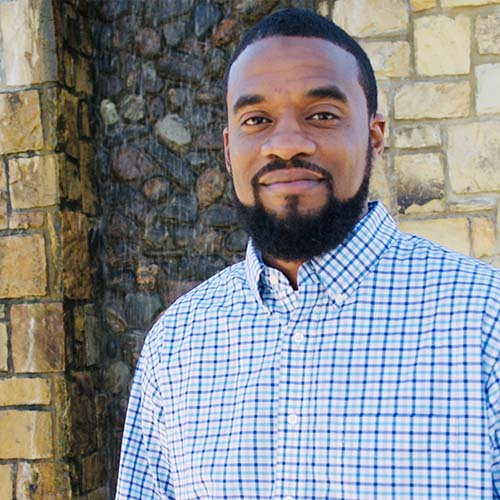 Jarrus Mitchell
Jarrus is a full time Corporate Level III(ASNT), business founder and long-time mentor to young people throughout the nation. Mr. Mitchell, a native of Rock Hill, brings a depth of knowledge and experience from construction, forging and petrochemical industries. Mr. Mitchell currently holds Level III certification in multiple methods from the American Society of Nondestructive Testing (ASNT).

Jarrus, Owner and Director of the NDE Institute, is passionate about giving back to the community and teaching willing individuals the intricate methods of NDT industries. He is driven by a strong sense of urgency and is at his best when turning uncertainty and chaos into order and harmony.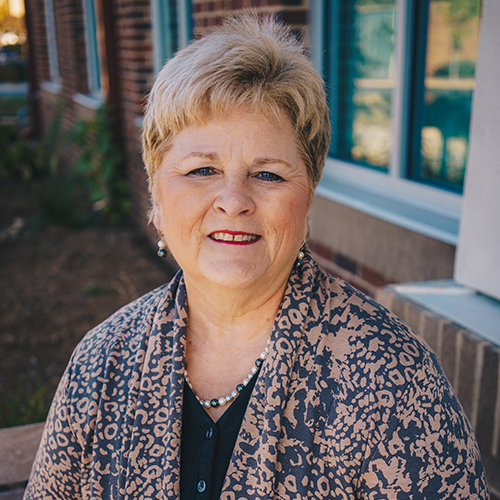 Colleen Coesens
Colleen and her husband, Tim Butz had been residents of Rock Hill for 14 years when she was recruited to be the Broker-in-Charge of the Allen Tate branch from which she retired this year. Tim is the Bailiff of the City of Rock Hill Municipal Court. Colleen is involved in our community and serves on many non-profit organizations. She also serves her industry by volunteering for her local, State and National associations in leadership roles. Tim and Colleen's combined 5 children are grown but their 7 grandchildren keep them busy with only 2 in Fort Mill.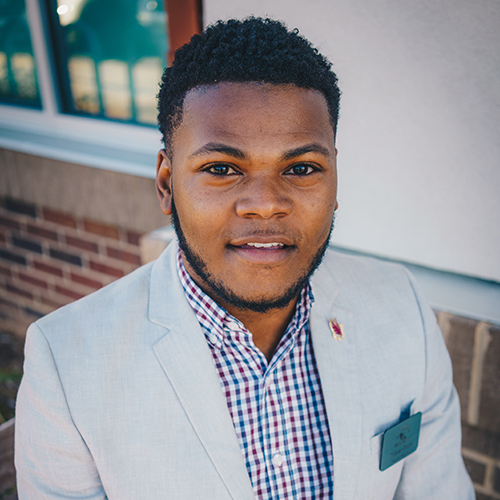 Tadean Paige
Tadean Paige is from the small town of Dillon, South Carolina but has been a proud resident of Rock Hill for the past five years. He recently graduated from Winthrop University with a degree in Organization Leadership. He now works as the Public Outreach and Community Coordinator for Winthrop University while obtaining his Masters of Education. Aside from work, Tadean enjoys serving his community and spending time with family. He says that his mission in life is to impact someone's life in a positive way daily. "Leading is what I was called to do, but serving will always be my main priority."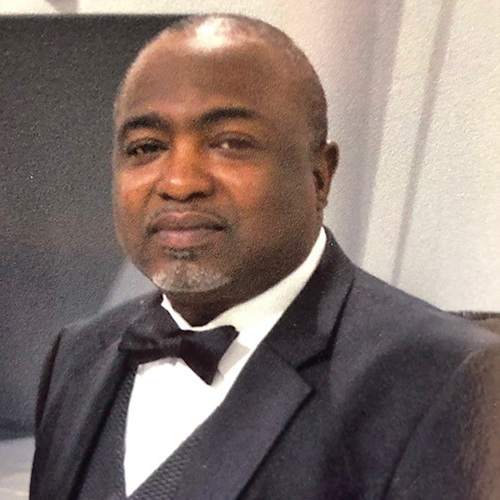 Anthony "AJ" Johnson
Anthony "AJ" Johnson a native of Baltimore, Maryland is the fourth son of the late Pastor Nathaniel and Lurlena Johnson. He was educated in the Baltimore City Public School System and graduated from Northwestern High School. Pastor Johnson did his undergraduate work at Morgan State University, where he majored in Religious Studies and earned a Master of Religious Education Degree from Andersonville Theological Seminary. On June 11, 2005, Pastor Johnson was awarded a Doctorate of Divinity from Agape Bible College and Seminary, where he served as an instructor.
Since relocating to Rock Hill, Pastor Johnson now serves as a member of the Sandy River Baptist Association, MLK Task Force, and he is the past President of the Rock Hill Branch of the NAACP. He also serves as a member of Executive Board of the Hampton University Minister's Conference.
Pastor Johnson loves the Lord, loves helping others and loves preaching the gospel. His favorite scriptural text is Isaiah 6:8: " Also I heard the voice of the Lord saying, Whom shall I send, and who will go for us? Then said I, Here am I; send me."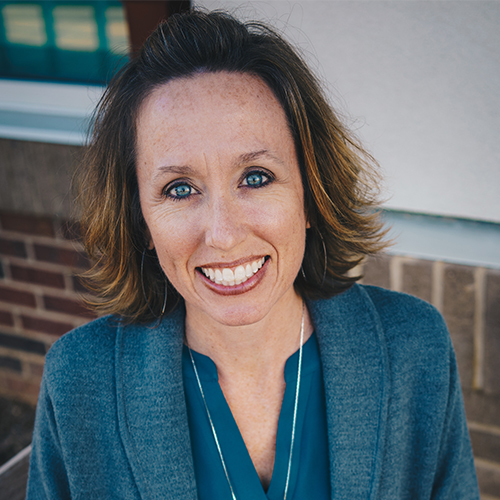 Amanda Haskin
Executive Director
Amanda was raised in the foothills of NC but has lived in Rock Hill since 2001. She is married to Eric and they have 3 children in Rock Hill Schools. She serves on various committees within the schools and district. She has a Bachelors in Communications & Public Relations and a Masters of Arts in Teaching. Amanda is an active Christian at the Gold Hill Road church of Christ where her husband is a youth deacon. She enjoys spending time in the mountains, spending time with her family, music festivals, cooking and hot tea on a fall day.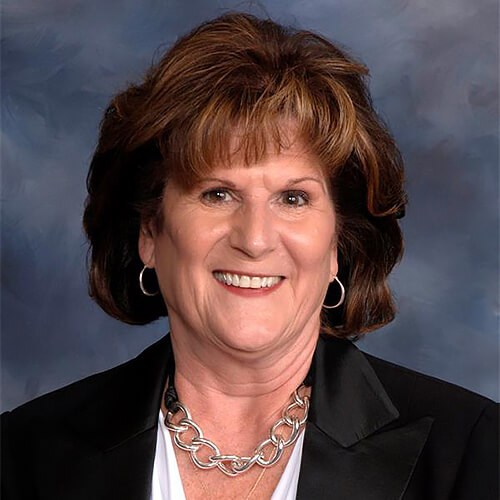 Luanne Kokolis
Rock Hill Schools District Representative
Luanne joined Rock Hill School District in 2006. In her current role with the school district, Associate Superintendent for Planning and Program Support, Dr. Kokolis is directly involved in school assignment, student transfers, school capacity, enrollment, school choice options, and strategic planning. Other areas under her direct supervision are personnel, student services, community outreach, alternative programs, adult education, transportation, athletics, and technology.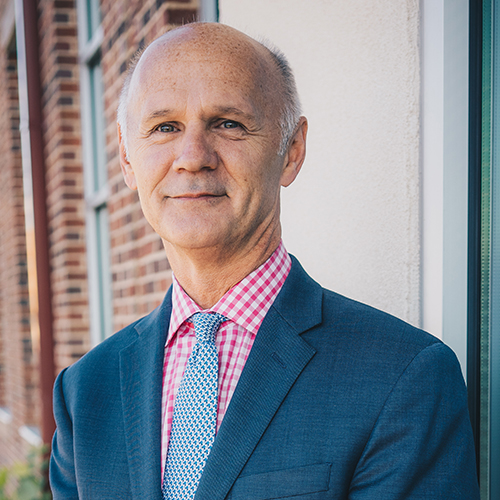 William "Bill" Cook
Superintendent, Rock Hill Schools
Be dedicated to the difference in Rock Hill Schools TODAY!
Be dedicated to the difference in Rock Hill Schools TODAY!
ROCK HILL SCHOOLS EDUCATION FOUNDATION
Dedicated to the Difference... We begin where tax dollars end.